Leviat, a CRH company, is a global leader in connecting, fixing, lifting and anchoring technology for the construction industry.
Leviat's engineered products and innovative construction solutions are used in a variety of market segments from residential to infrastructure, enabling users to build better, stronger, safer and faster.
3 000
employees
+60
sites worldwide
4
production on 4 continents
+30
sales in +30 countries
RTBF in Brussels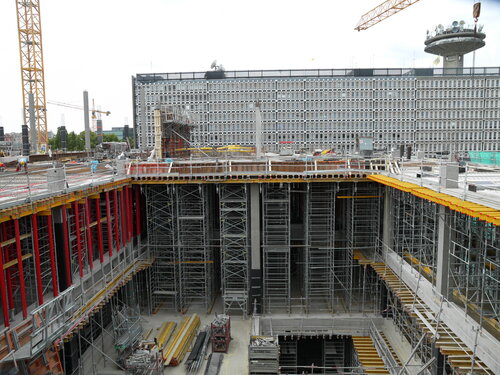 A collaboration worthy of a montage; Leviat works together with Besix, Valens and In Advance on the new RTBF house.

15. April 2021
We are particularly proud to announce that our MBT sleeve has received the AFCAB certification.
Read more
A solution for your construction project
We imagine, model and make engineered products and innovative construction solutions for a dynamic industry. We support our partners in the long term to build better, safer, stronger and faster and help turn awe-inspiring architectural visions into reality.
You are looking for a constructive solution for your project:
Besix, Valens and In Advance
RTBF in Brussels
The RTBF gets a new home! The French-language broadcaster will get a new building with 7 floors above ground and another 3 floors below ground + a logistics building. The entire complex will house an editorial office, meeting rooms, all the studios and the restaurant.
Read more
Artes-Depret
GULDEN ROOS IN BRUGES
The "Gulden Roos", a project in Bruges nestles in an environment of alleys, squares and a central park garden. The project uses the same brick in different versions so that the whole residential block exudes a sense of unity.
Read more
Bouygues grand bâtiment
Grand Nancy Thermal
Nancy Thermal, the future aqua-ludic, wellness, fitness, and health complex, located in the heart of the city, was supported by several Leviat solutions.
Read more
A question, a project?
Contact us