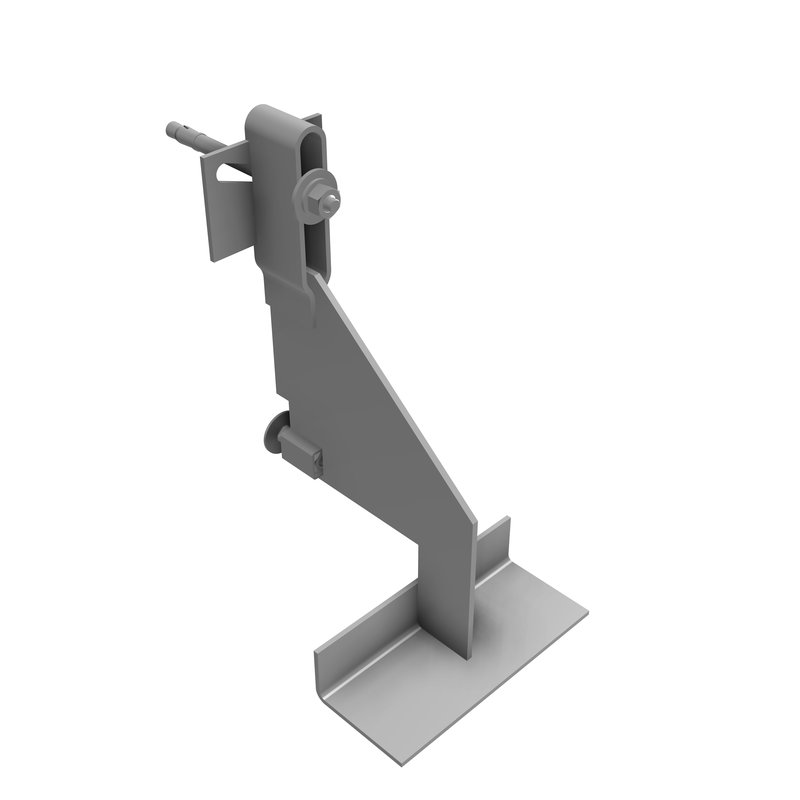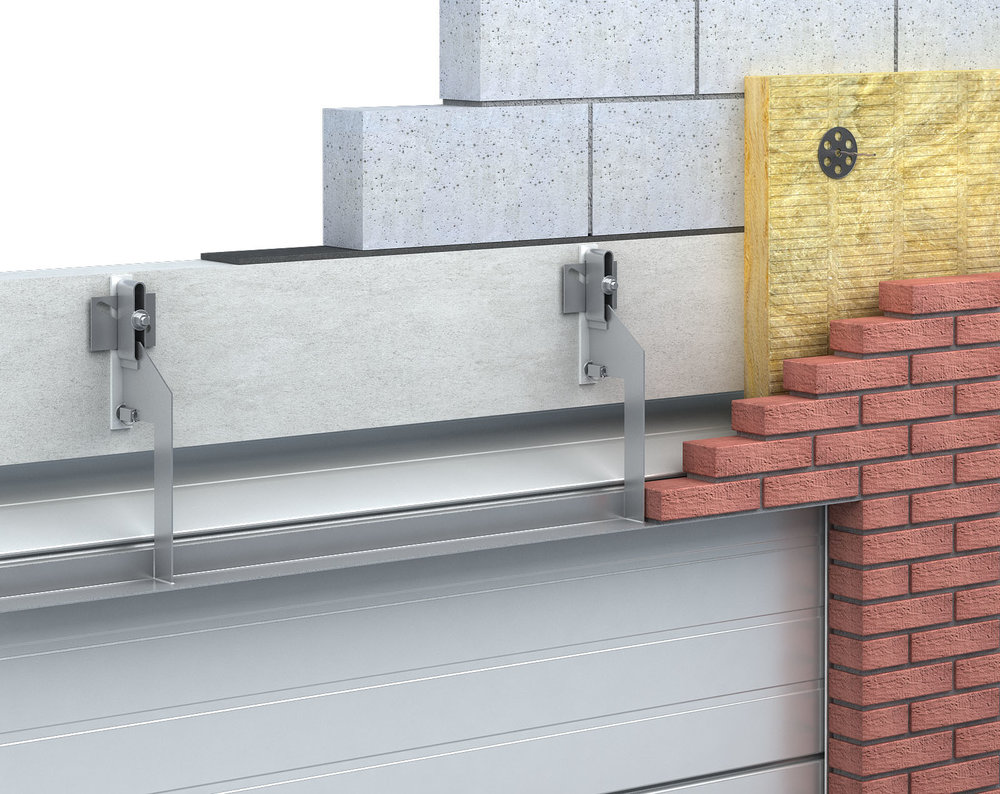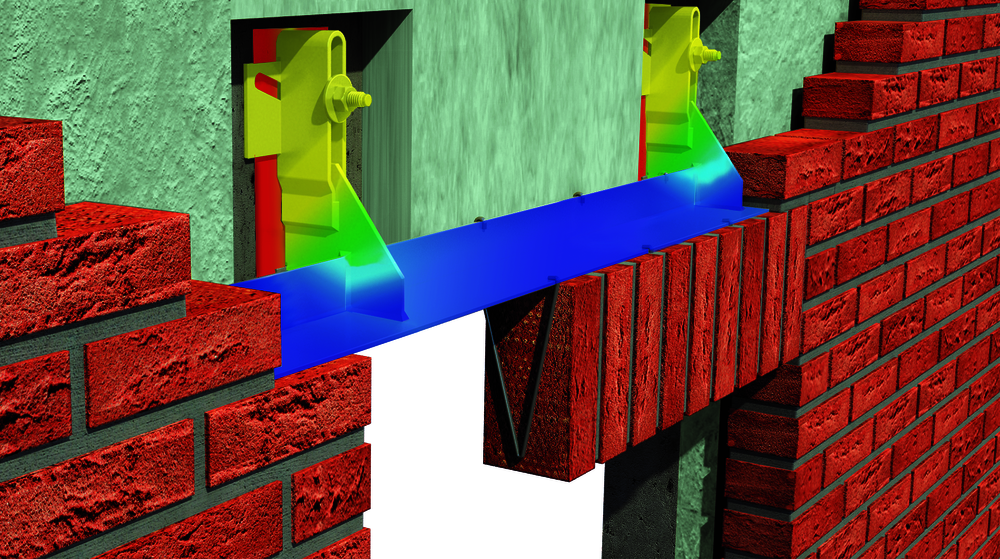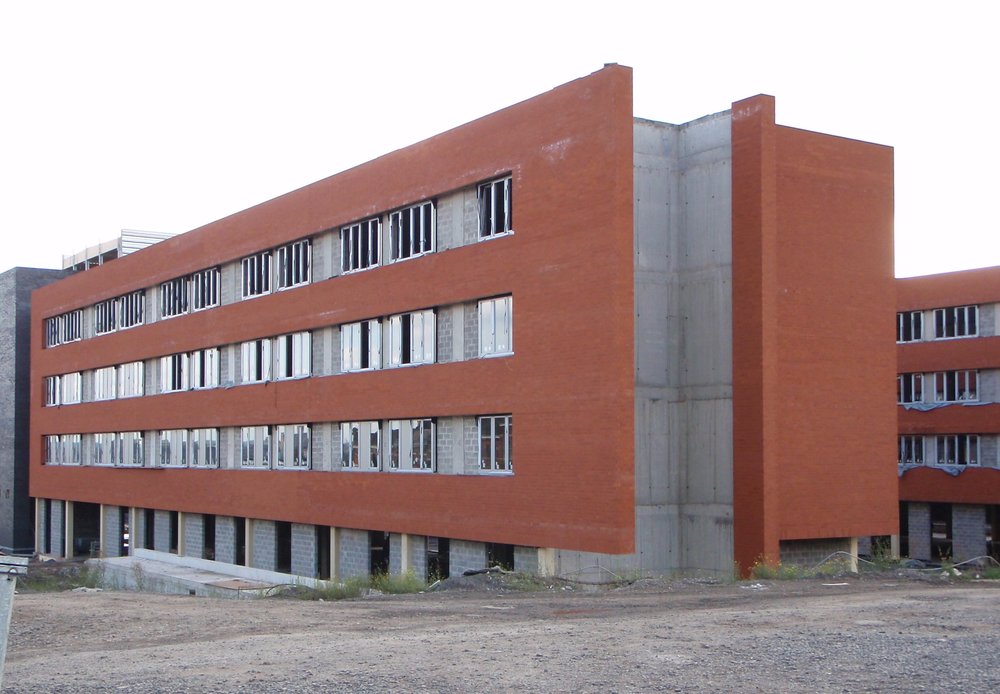 The Korbo profile is designed to withstand façade masonry beside openings or overhangs, and to create a possibility of expansion wherever necessary. Korbo angle pieces with or without welded consoles can be visible or made invisible. Consoles allow for precise adjustment and mounting.
Benefits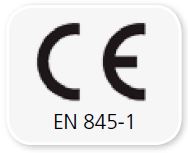 Simple and easy installation
Continuous height and depth adjustment
Calculated per project and custom-made: applicable in all situations
Technical support from our sales team and our engineering office
Calculation note and installation plan included
Thermal values χ available for PEB calculation
The Korbo masonry supports meet the Eurocodes requirements and have been tested in authorised independent laboratories
LEVIAT technical advice
Beware the height of the load-bearing structure during design to allow for anchoring the consoles.
In the case of a horizontal expansion joint, a 5 mm free space must always be included under the Korbo masonry support. An elastic material can be used to finish the expansion joint.
The watertightness flap is placed above the console in the first horizontal joint available. A second membrane is placed below the console between the joinery and the masonry, or is cut locally. In the documentation of the Korbo Dry membrane, you will find clear installation details.
+
Properties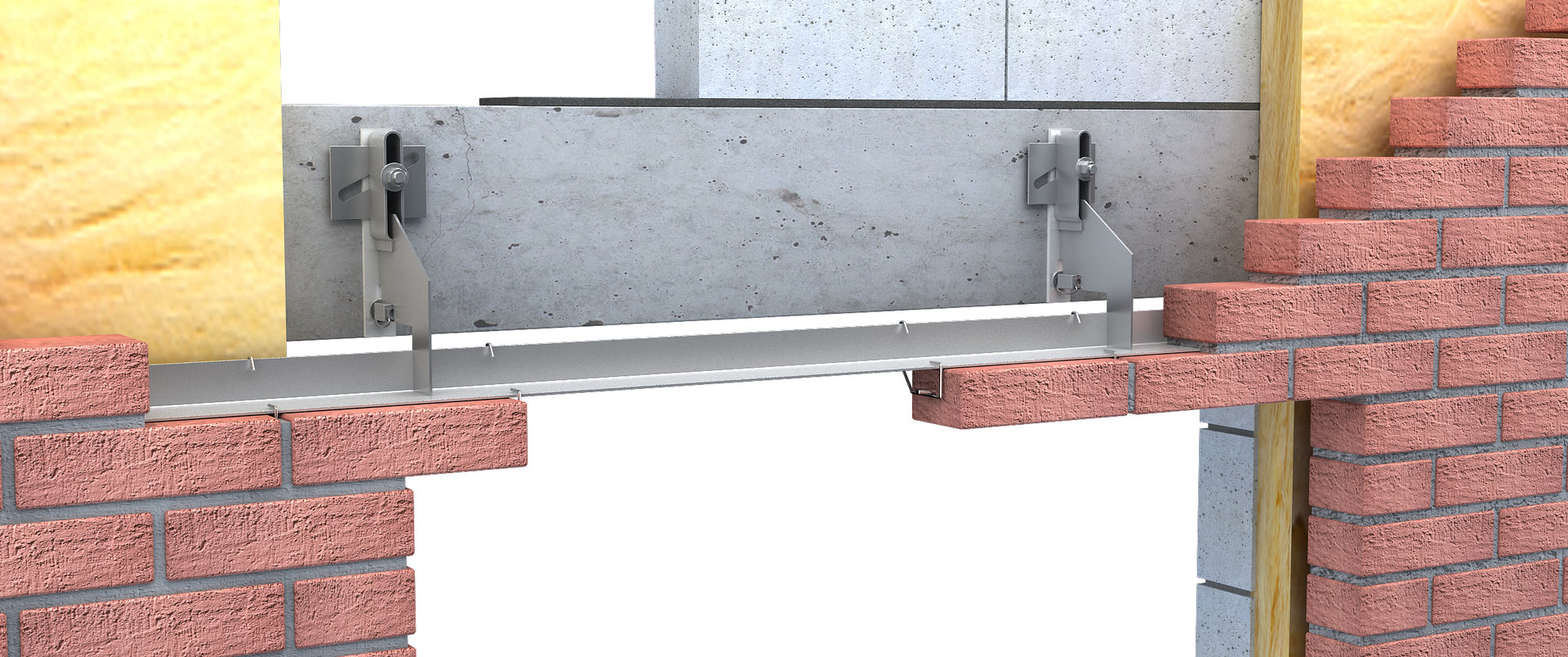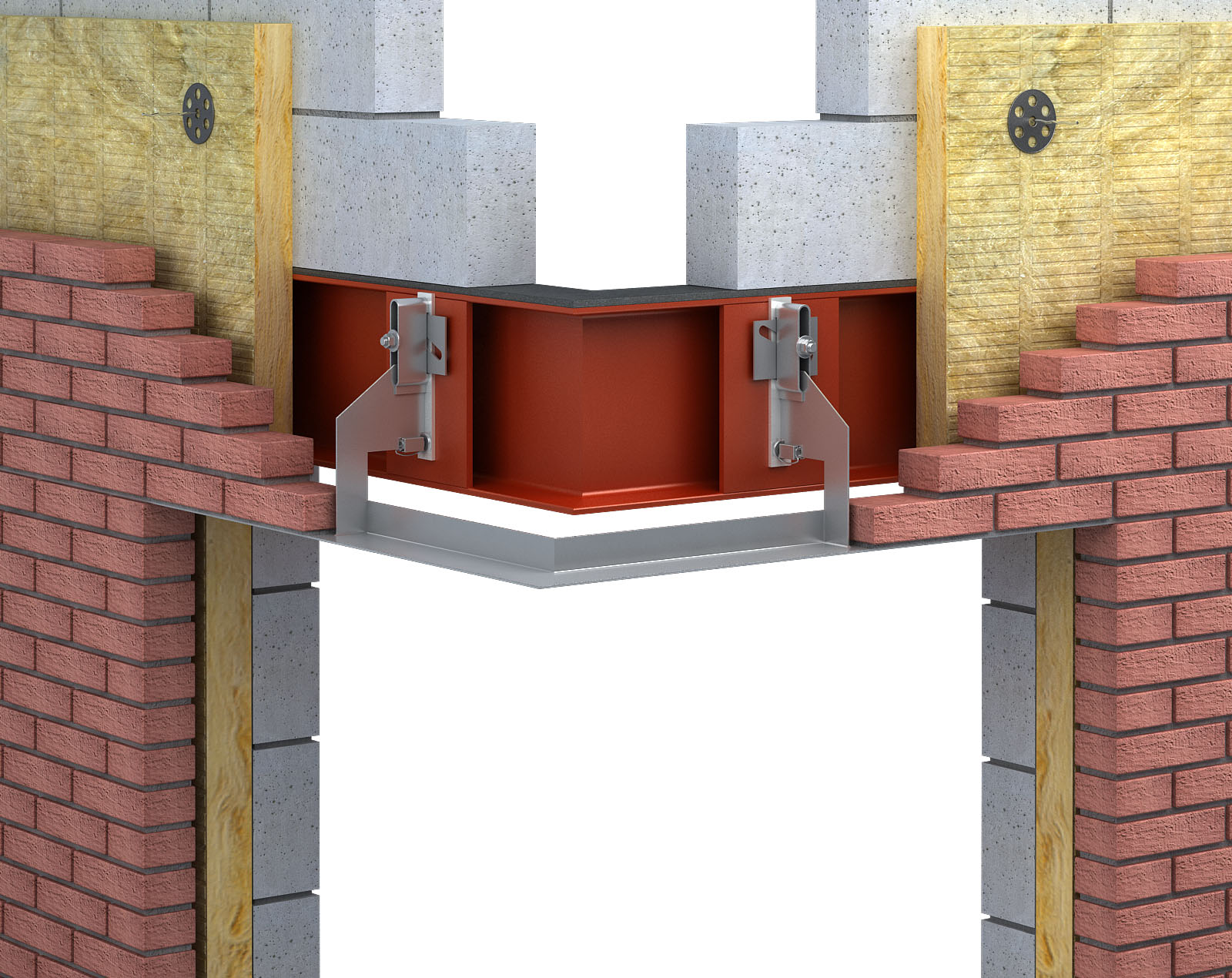 Characteristics of the materials
Standard version in hot galvanised steel
Also available in stainless steel 304L or 316L
Coating powdered in the RAL colour of your choice on request
Metallisation also possible (only for lintels without consoles)
In addition to a higher resistance to corrosion, stainless steel also has a thermal conductivity coefficient which much lower than that of galvanised steel. Hence choosing stainless steel Korbo is much more useful for passive houses and low energy constructions.
Support structure and fasteners
In a reinforced concrete beam, Korbo consoles can be fastened with extendable FSA bolts or cast anchor rails and hammer head bolts.
On solid concrete blocks, hollow concrete blocks filled with concrete, and sand-lime blocks, the consoles must always be anchored chemically.
For fastening onto a metallic bin, a made-to-measure weld-on flat is supplied, against which the console can be fastened with a bolt and a nut.
All the fastening means necessary are determined by our engineers and supplied with the Korbo.
+
KorboFlex - Depth adjustment
1. The KorboFlex adjustment bolt in the lower part of the Korbo allows continuous depth adjustment, independently of quality (flatness) of the carrying structure, hence allowing a perfectly horizontal corner to be obtained.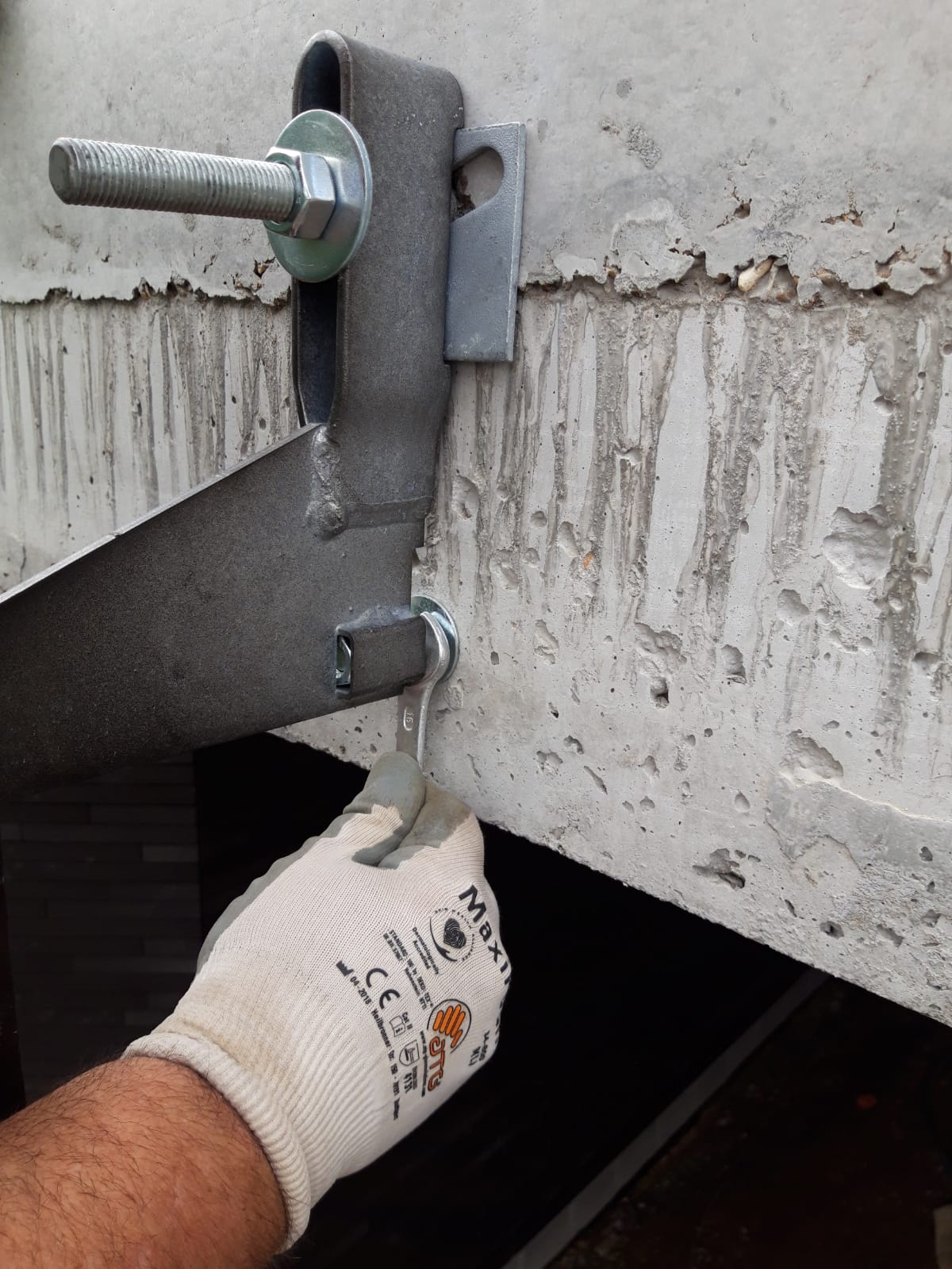 2. The KorboFlex adjustment bolt has a 20 mm adjustment range.
For optimum positioning, you can also use our range of thickness adjustment plates, as well as different types of thickness plates.
By default, most Korbo consoles are currently fitted with KorboFlex adjustment bolts.
The console height can be adjusted by 25 mm in both directions, by sliding the adjustment plate in the upper part of the console.
+
Endless possibilities of use
+
Data required by our technical department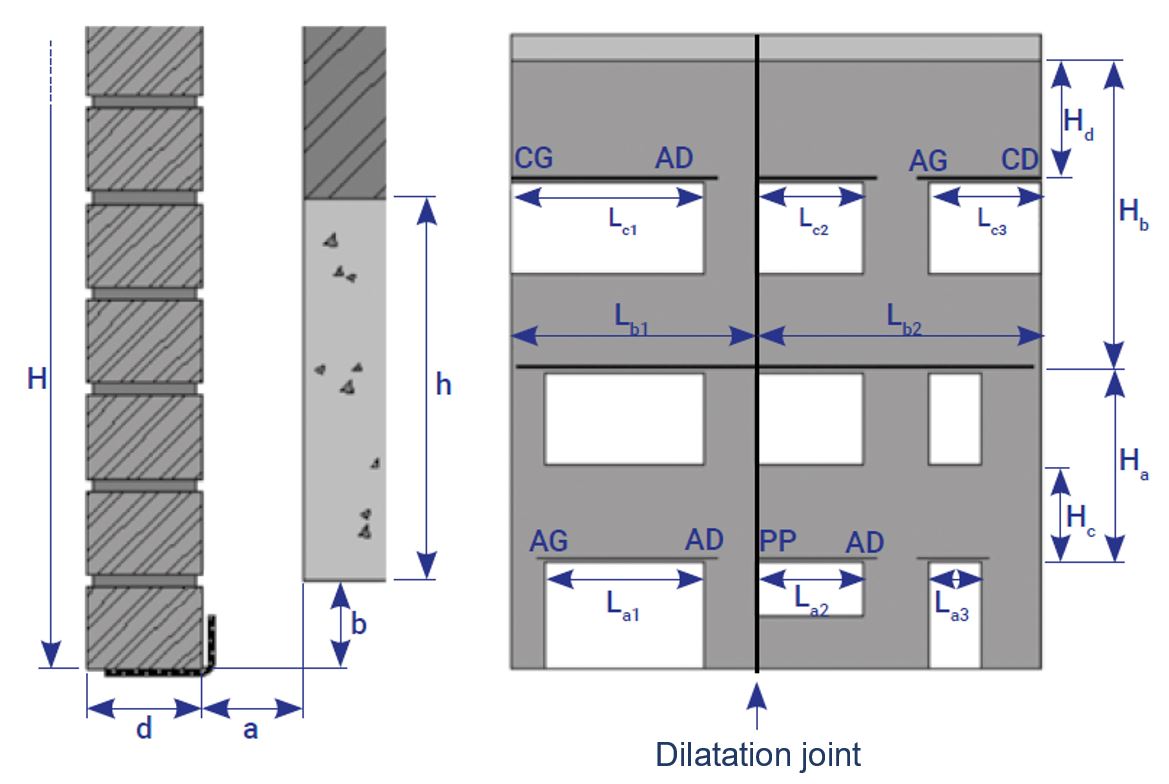 1. Always specify the following in your quote request:
• Architectural drawings (floors, façades, cross-sections, details)
• Stability plans
• Please check whether all dimensions required have been indicated in the drawings, particularly the total width of the cavity and the pan.
• Indication of all horizontal and vertical expansion joints, where present
• Execution required for each detail: visible or invisible (type)
• Material required (galva/stainless steel) and finish (coating, RAL colour)
• Optionally: BIM model if available
Projects carried out with this product:
Artes-Depret
GULDEN ROOS IN BRUGES
The "Gulden Roos", a project in Bruges nestles in an environment of alleys, squares and a central park garden. The…
Discover the case study
Artes - Depret
Offices ACV at Roeselare
In the heart of Roeselare, the ACV is constructing a brand new office building with an accompanying underground car…
Discover the case study
Cordeel
Hof van Saeys in Dendermonde
In the centre of the city of 't Ros Beiaard, where the former Abbey school stood, an oasis of peace and greenery is…
Discover the case study