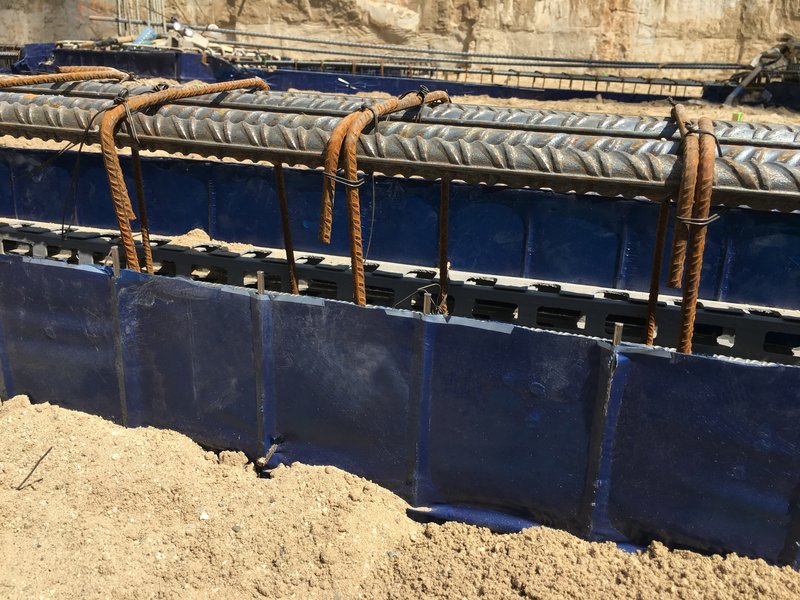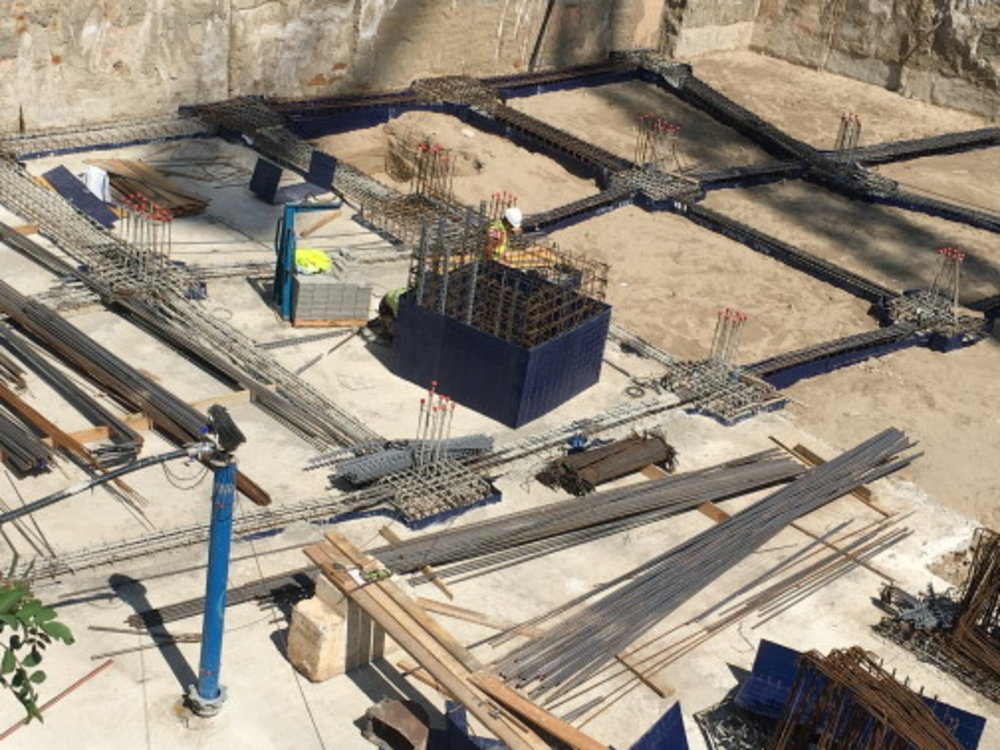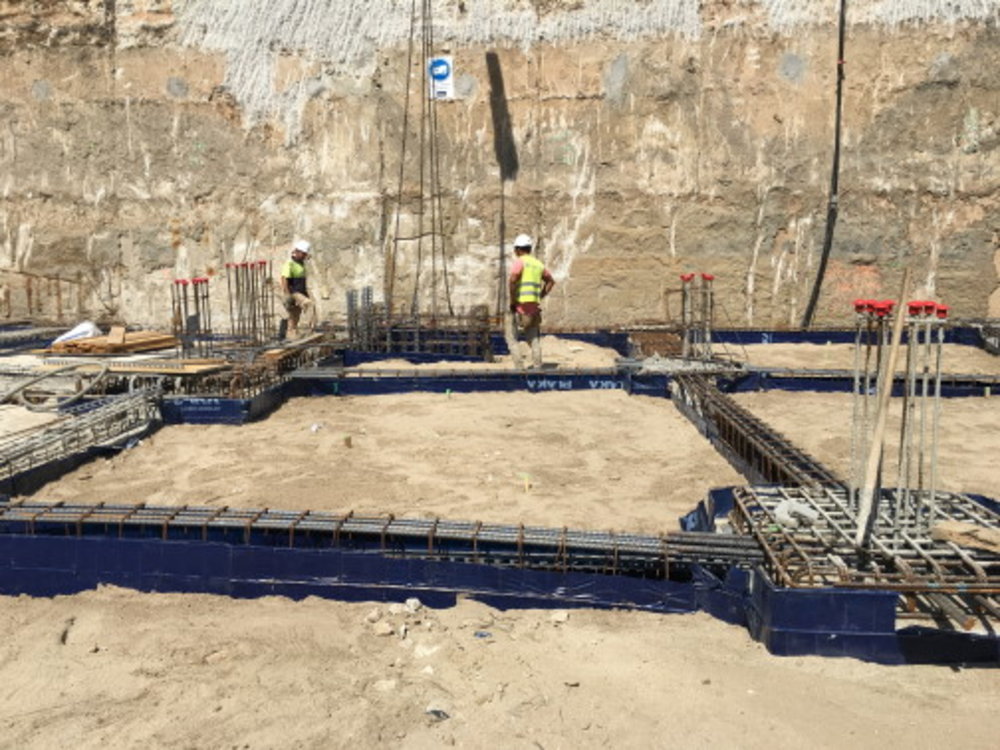 PLAKAFORM is a universal "lost" formwork composed of thermo plasticised welded meshing. PLAKAFORM is easy to use as lost formwork for foundation beams, raft foundations, soleplates, pile heads, reinforced concrete blocks or separation and protection of the construction site. PLAKAFORM is made of a meshing in a special dimension with different bar diameters and a polyethylene sheet. The PLAKAFORM panel is environmentally friendly and protects the concrete surface.
It can be cut and folded according to the geometry of the element to be formed.
PLAKAFORM does not require stripping.
Benefits
We carry out a study on the foundation formwork
Delivered to the worksite made to measure
4 times faster than the traditional method
No need for specialised personnel
Plakaform substitutes for blinding concrete
Beams and slabs can be concreted in a single phase
With all these benefits, Plakaform is one of the most economical foundations for lost formwork in the market today!
LEVIAT technical advice
Plakaform combines perfectly with Fondaform or Ankrobox for constructing a foundation on balanced beam piles. <br/>Plakaform can also be used in "non filled" situations while taking particular precautions for reinforcement by binders.<br/>Please contact your technical advisor for more information.
Project carried out with this product:
China-Belgium Technology Center
CBTC à Louvain-la-Neuve
The China-Belgium Technology Center (CBTC), located in the UCLouvain science park in Louvain-la-Neuve, is the result of…
Discover the case study