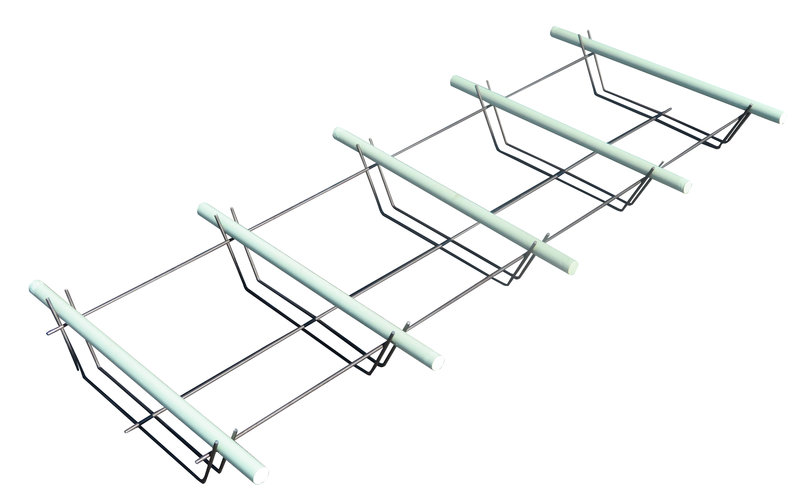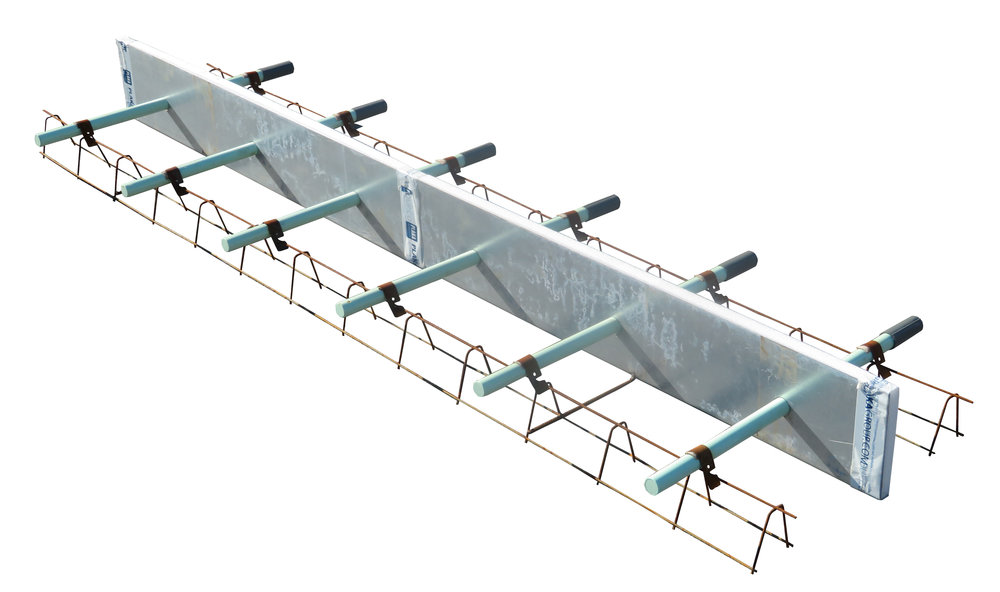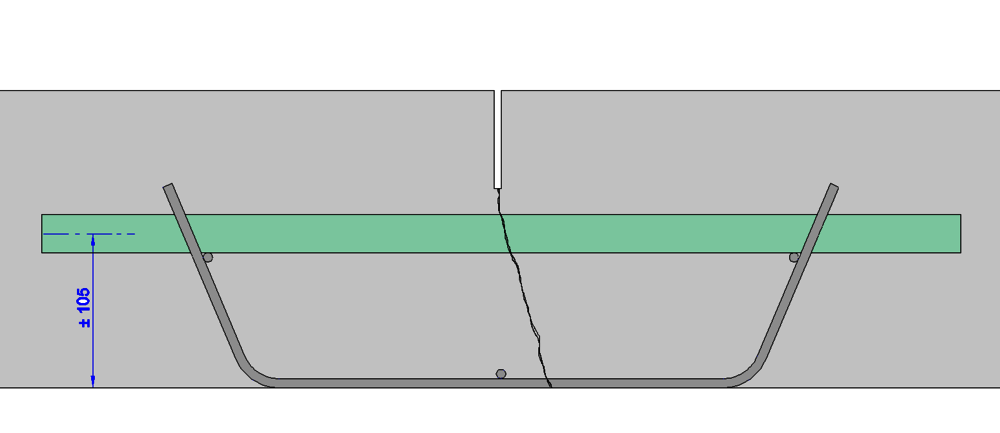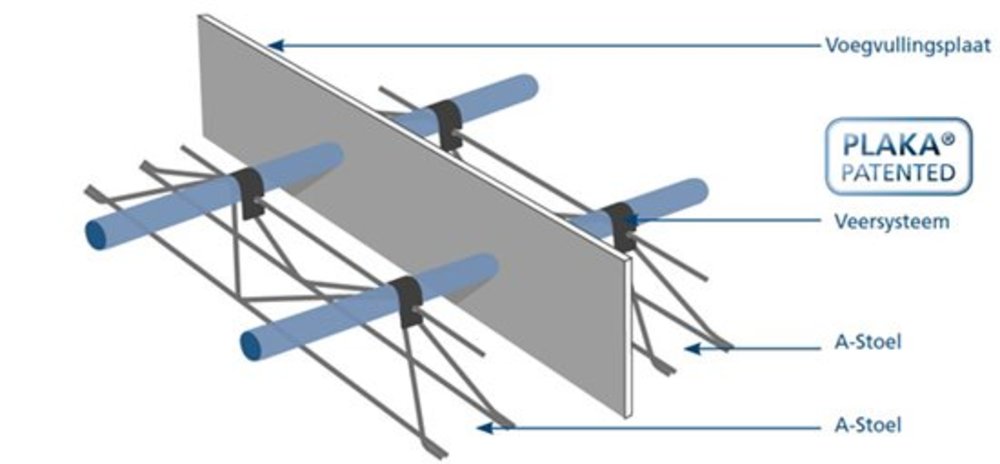 Dilatec Route is a stud holder device to be used in construction and expansion joints in slabs, and is mainly found in concrete roads, bicycle paths, unloading platforms, etc. Dilatec Route avoids risks of differential compaction of the slabs while allowing for expansion movements whenever necessary. It is mainly used where the longitudinal dimension considerably exceeds the transversal dimension. Dilatec Route is a pre-fitted element facilitating fitting on the worksite, and strongly reducing the execution time of tasks.
In the standard version, the studs are made of smooth steel, with a diameter of 25 mm and a length of 600 mm. They are protected by a thick epoxy coating resistant to salt mist, unlike the asphalt-based coatings which are typically used. Other diameters and lengths may be produced on request.
Durability tests as per Standard EN ISO 9227 (Section 3.2.2) were successfully carried out on the studs with epoxy coating. These are salt mist induced corrosion resistance tests.
LEVIAT technical advice
Isolated studs can be used in existing concrete, for example during repair works. They are then anchored in place half-way in the concrete, and the other half is embedded in fresh second phase concrete, with or without an expansion sheath.
+
Solution for expansion joint

Road type Dilatec with joint sheath
Studs with coating are fitted on batter boards. The joint is made along the entire height of the slab, by inserting a lost formwork and sheathing to allow the free expansion of slabs on either side. This sheathing is composed of a polyethylene foam, reinforced with a slim sheet.
Technical characteristics:
/Steel compliant to the NBN EN 13877-3 standard with a resistance above 250 N/mm²
/Thick epoxy coating compliant with the ASTM A 1078/A 1078M standard
/Joint sheathing in compressible polyethylene foam, density 65 Kg/m³, for expansion joints.
Project carried out with this product:
China-Belgium Technology Center
CBTC à Louvain-la-Neuve
The China-Belgium Technology Center (CBTC), located in the UCLouvain science park in Louvain-la-Neuve, is the result of…
Discover the case study