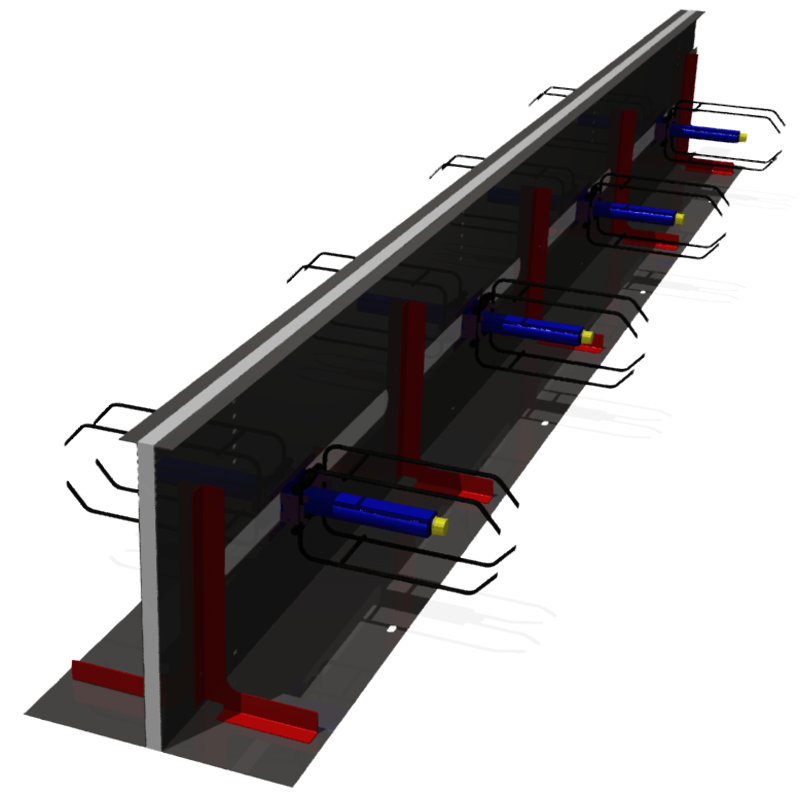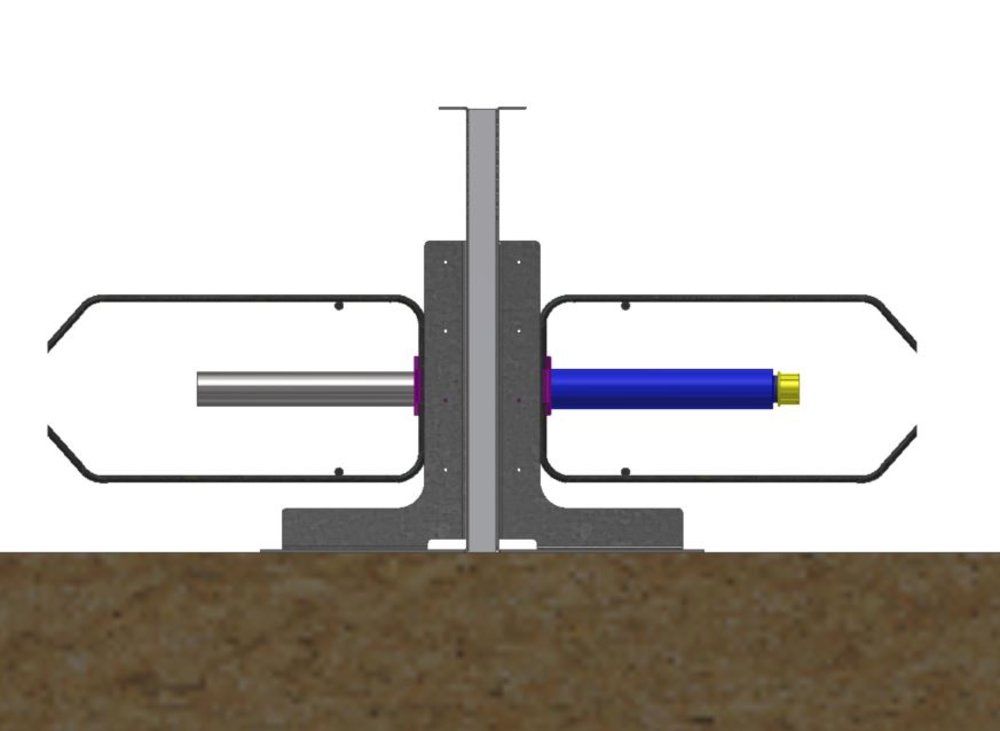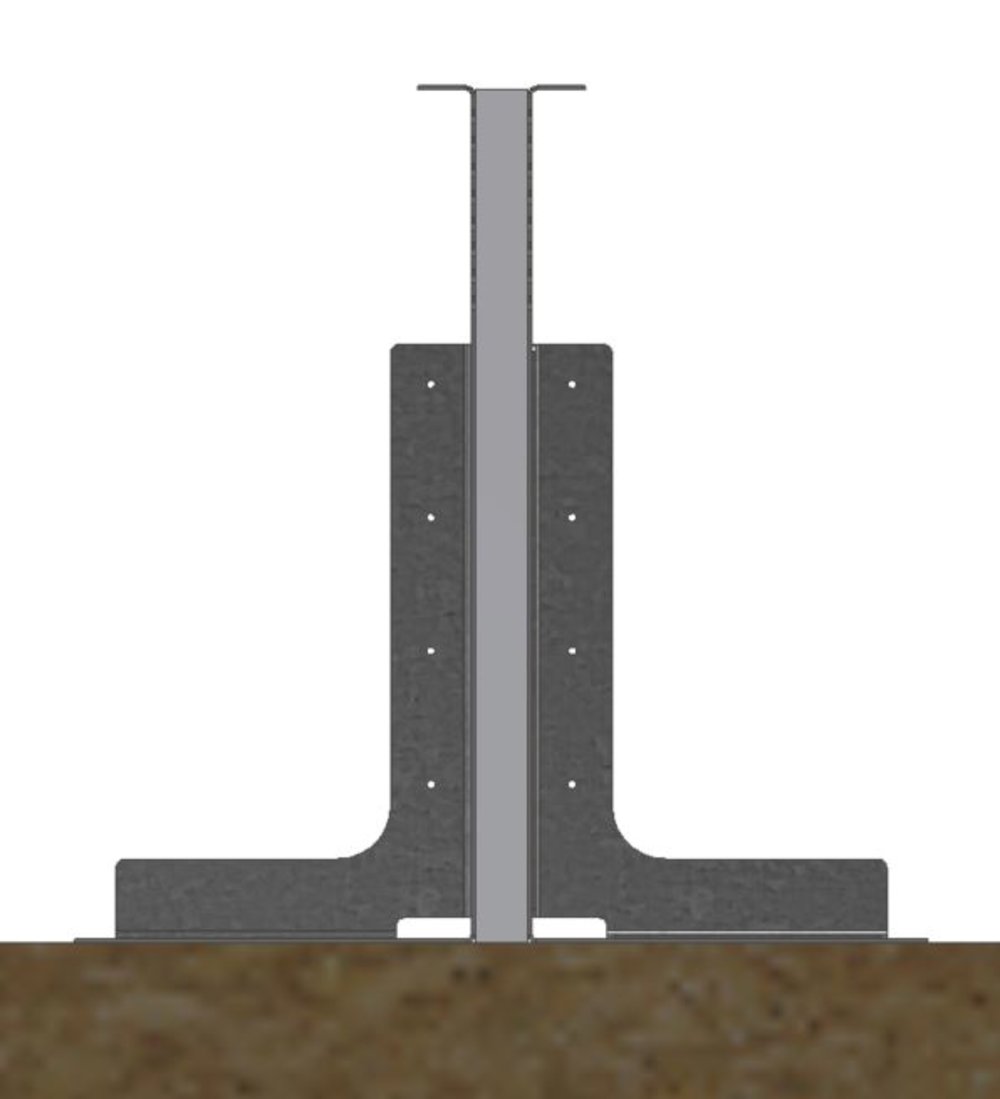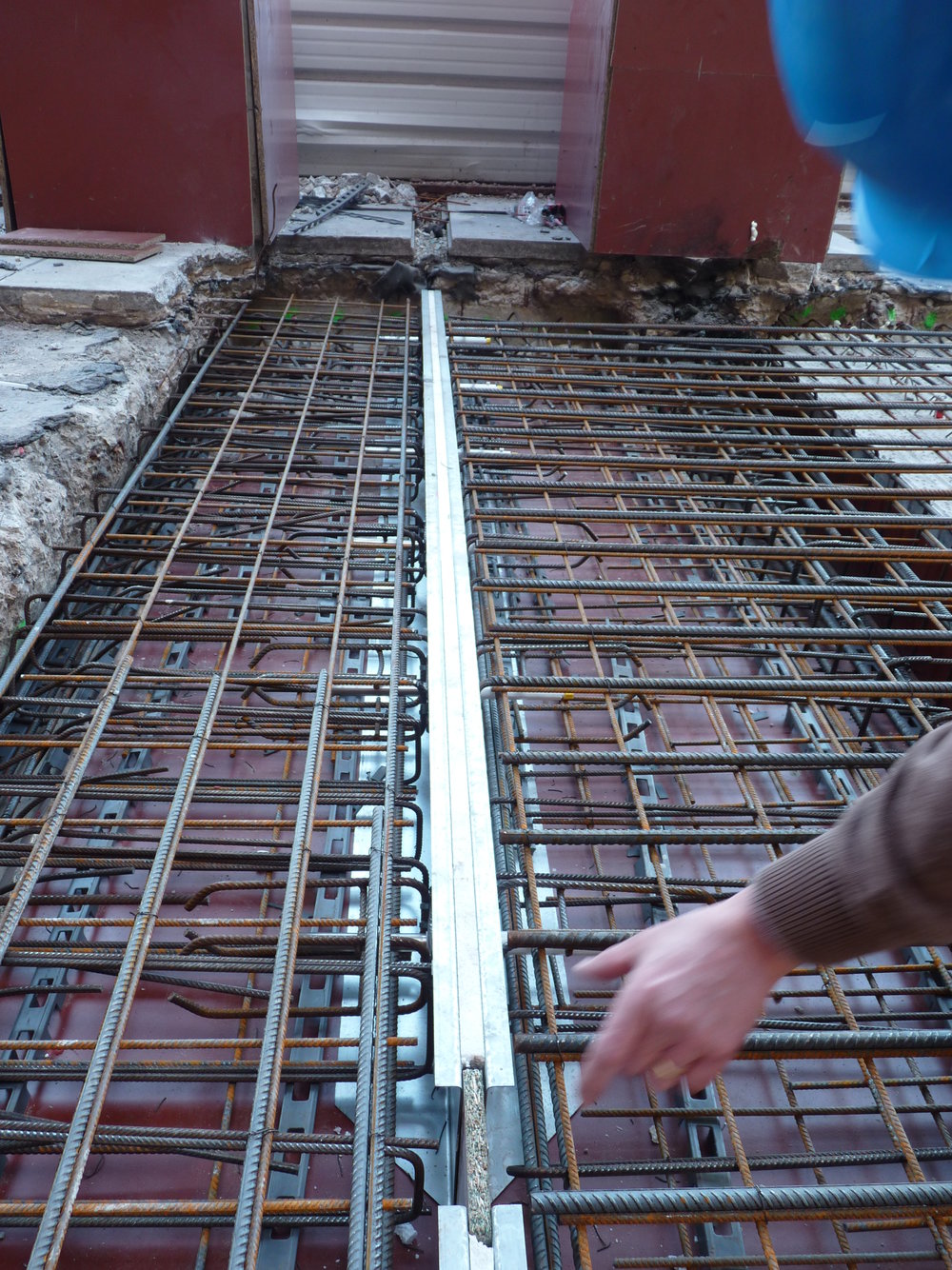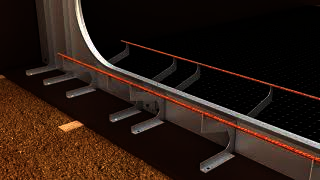 Plakasteel RBT is used as lost formwork to form expansion joints in raft foundations or slabs. Plakasteel RBT is self-supporting and is designed for concreting on both sides simultaneously, which accelerates the worksite stages and limits the leasing of concrete pumps. Horizontal concrete pressure (F) on the RBT element is compensated by the weight of the concrete (G) on the base.
LEVIAT technical advice
It is important to concrete on the 2 sides simultaneously, and gradually on one side and then the other, to balance the pressures.<br/>In case of load transfer, the combination with the Titan stud will be ideal.
+
Characteristics
Material: pre-galvanised sheet, thickness 1.5 mm.
Standard element length: 3 m.
The base width varies according to the slab height.
Shape: "L" profile (for RBL) or two "L" profiles (for RBT), with or without stiffeners. For low heights, stiffeners are not always required.
Polystyrene with a thickness of 20 mm is fitted, to ensure expansion.
Fastening: Ø 6 mm holes are included in the base.
Possibility of having other thicknesses or other expansion materials.